Frekky's vlog at dvtv, "DeafBiker's website is not safe anymore"
Not safe, eh?
Oh yeah! Because of Frekky, zack1324 and deafghOster from dvtv!
Well, not too sure I understand it fully when
GhostBikerX explained how it was done in the video he made which unfortunately he had deleted.
Something about stealing our email addresses and it was used to get in the private group. 

zack1324 took this from DVV and posted it in DVTV.
Yoo Hoo Rayline…feel safe? LOL!  zack1324 Nov 12, 2016. 
Seriously why don't you all just leave Rayline alone?!!!
deafghOster crashed Th3Harold's Rebelposts whom GhostBikerX is being blamed for which made it an excuse for you guys from dvtv to hack into his website when all these times you all knew the real truth of who really did it.
 Tayler Mayer,  Frekky 
,  zack1324 
, 
edoedo–
Time oo:40-edoedo/deafspider said congratulation to those who broke in GhostBikerX's website. God, you're a pig, edoedo!
Deb
 and deafghOster 
.

"Video for DM"  Time 4:21 Right there zack1324 is telling deafghOster that he had told him over and over to go crash GhostBikerX's website and deafwars repeatedly and he didn't understand why deafghOster went and crashed Th3Harold's website instead.
So funny that zack1324 told the fool, edoedo this >Time 01:40. zack1324 told edoedo/deafspider to be careful with GhostBikerX because he's the one who crashed Th3Harold's website, Rebelposts. He said a second person told him that it was him that did it, not deafghOster. He said yes it's GhostBikerX that did it for sure.
Vlog I made at Deaf Video TV about the private group not being private then Tayler Mayer made 2 vlogs about it. Supposedly because Tayler thinks I made it up when I said the private group was being compromised? (It waszack1324's friend  deafghOster who did it.
Thanks a lot Tayler! Proved you wrong, eh?
Someone won "Hackthis" Challenge 
You never did thanked me, didn't you? Like you did to
skbb, eh? break into private group and ASL group become admin  October 21, 2016 in DVTV Helpdesk 
Lovely vlog by Frekky-Thumbup
 Tayler?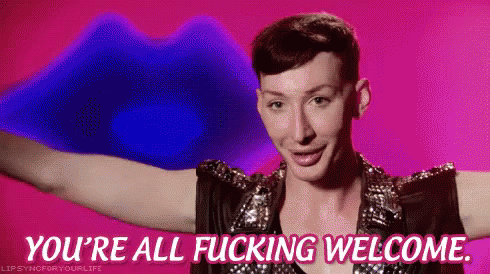 Again I ask, zack1324, Frekky and the rest of you groupies, why the fuck don't you all just leave Rayline the hell alone?!!!
This blog will be emailed to Tayler Mayer.