for Frekky from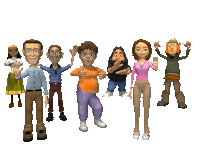 Finally❣ 
For you,
JetSoCal 
Truth is great!!!
JetSoCal did a good job of walking with the truth, eh?
You're easily portrayed as a liar and a bully which is the true ugly truth. 
Interesting what JetSoCal said about seeing the same people over and over and over.
Yeah, it's mostly your people, the losers. Bunch of dumb fucks and boring as hell. Never learned something new from you all.
You said most of the people had been banned? I don't think so. They were mostly driven out by you and your people.
Look at Apple
! Tayler closed his account because of you people who repeatedly hounded him wanting him to get rid of Apple. The same way you all are hounding Tayler Mayer to get rid of Pitman and now that old slut and mommy abuser, Miapotsky
talking about getting rid of EricFast!




Saying he committed a hate crime? OH PLEASE! Compared to EricFast,  you and zack1324, both of you were the ones who committed the hateful hate crime against Tshirtman!!!

.


Don't forget the lying lesbo, Deafwomynpride practiced intolerance towards the Christians which could be considered as a hate crime. She was pretty abusive, violent and lies repeatedly while EricFast was not. He was respectfully voicing his opinion without the hate, the abuse and violence.




So you admitted that you don't know much about politics eh? Then stop vlogging nonsense about Trump!




And the only good thing you can do is to bully people, eh? LOL! So you are the bully then not me, eh? You trash. 




Never run out of bullets? LOL! Looks like you did!




One more thing, I did not break any R-List and

 

about you, zack1324 and your people who had repeatedly said I was banned.




Wrong! Tayler Mayer himself never said I was banned in his comment for shebaby. Tayler Mayer said my account was closed. 




Start walking with the truth. Start telling the truth that you, zack and the rest of your gangstalkers lied about me.




Glad you're not around your grandson and glad you never found your sister. These people are way much better if you are not in their life. Ugly truth.




Go to hell you lying fat cunt and get ready. Time is coming soon. Bitch.